To follow on from a few of the previous posts I am re-reading with my coffee (first cup, so allow for that)...
A few thoughts on our ability to adopt and adapt new frameworks:

I think where Biomimicry and Systems Thinking will fall down is precisely where we try to use them as 'replacement' constructs for a manipulative engineering strategy in a similarly limited perspective to the tactics now failing us: in other words, incomplete integration.
We need to consider not only how to change our technologies and policies, but equally when a tech solution is appropriate versus when we need to rethink the larger presumptions.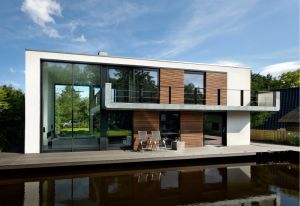 Let's take an example from the early 2011 season of massive floods which have literally deluged every inhabited continent. Obviously rescue and relief come first, but the situation has also inspired a burst of creative responses from the planning and design side of things: floating houses (such as the work of Koen Olthuis and
Waterstudio
in the Netherlands) , even floating communities and entire cities (such as this proposal for an
Embassy of the Drowned Nations
) are predicted for the future.