Social Entrepreneur & Founding Member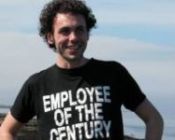 Eduardo is a young social entrepreneur with a background in marketing and engineering, and one of the founding members of TEPUI.
He has been involved in social and voluntary work for several years and, since he met Erik, he has developed a great interest in environmentalism, sustainability and Living Technologies.
It is not only the urgency of the environmental crisis and the inspiration of Living Technologies as a solution what makes him enthusiastic about this project, but also his belief that TEPUI will contribute to the necessary mind-shift towards a more balanced society.
Eduardo is in charge of the Marketing Operations and Strategy and Erik's adviser. He also keeps an eye on IT Management.