Physicist and Founding Member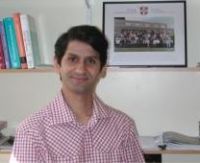 Mazhar is an inventor and a physicist with Trinity College, specialising in nano-technologies. Through his company STREP Ltd Ireland, he promotes sustainable energy and innovation in photovoltaic design.
An active member of the Dublin Chamber of Commerce, Mazhar also represents Ireland as a member of the European Commission on Racism and Intolerance (ECRI).
Mazhar brings to TEPUI his experience as a researcher/inventor and entrepreneur, understanding of patents and intellectual property issues, and business links with the Dublin Chamber of Commerce and international connections within solar and wind generation.